*Steven Nguyen doesn't have a favorite food.
*Steven's disliked foods are: Expired food and nasty jellybeans and likes spicy food (but does not like to eat lots of it)
*Steven's favorite drinks: Milk Tea, Milkshakes, Coffee, Fruit Teas, Water, Sparkling Water, soda (sometimes), smoothies, protein shakes.
*Steven Nguyen's musical influences are: Backstreet Boys, David Bowie, Liane V, Martin Garrix, DJ Khaled, Pia Mia, Skrillex, Diplo, and Hatsune Miku. Also, Metallica, Brand New, Marshmello.
* Nguyen's favorite type of music is EDM, Rock, Alternative Rock, Rock and Roll, KPOP (depends on his taste), VPOP, JPOP, and dubstep/electronic music types of genres.
* When he was 14, on June 2014, after a month after his 8th grade graduation, he almost had a panic attack when hanging with his friends one time.
​* He got his dance moves from an old club from his high school called, "Funkition"- a hip hop and pop dancing club.
* Steven's favorite TV shows are The Walking Dead, The Vampire Diaries, and any comedy show Nguyen likes
* Steven's favorite anime shows are: Sword Art Online, Dragon Ball series, Soul Eater and Death Note.
* Steven accumulated 100 hours of community service hours for Leadership in his junior year. (2016-2017)
* Steven's mom has agoraphobia between his aftermath of 8th grade to January 1st, 2017. About 3 years.
* Steven's dad was formerly a scientist and now a SafeTrans bus driver, and his mom is now a bakery worker since January 3rd, 2017.
*Steven Nguyen's first foreign country to travel to is Vietnam.
* Steven is 5''9'.
*His shoe size is 12.
* His favorite elective in high school is Leadership. Formerly, a 4 year student and a Leadership Veteran.
* Steven Nguyen is a Nintendo fan boy, and loves video games like PlayStation and Xbox.
* Steven Nguyen's favorite candy is sour candy.
*Steven gets groceries from Lucky's, Safeway, Whole Foods and Vietnamese food markets.
* Steven is confident in shows he performs.
*Steven Nguyen's record he still holds today is Mr And Mrs MPHS People's Choice (Men's) Award 2016, 2017, and 2018.
(3 years in a row)
*He is known for the Mr. And Ms. MPHS Pageant and Talent Show Competitor, Singer and Dancer, ASB Sidekick of 2016 and 2017, 1st 4 year Leadership Student (Male), 2016 and 2017 Popular Choice Winner of Mr. And Ms. MPHS (2 Time Champion)
*On January 19th, 2018, he won 3 years in a row of Popular Choice or People's Choice: Male for 2016, 2017, and 2018
making a new record for the most wins for the men's side of the annual Mr and Mrs MPHS Pageant and Talent Show as the 3 Time Champion and the new record holder.
*Steven Nguyen's favorite colors are: Blue, Red, Black and White.
*Besides singing, dancing, he is also into competitive eating.
July 2015- His very first contest is gyoza.
*On April 15th, 2018, he won eating peeps at a Peeps Eating Contest with 252 Peeps in 5 minutes in Las Vegas, Nevada.
*He won his first gyros champion title in the 2016 Gyros Eating Contest in Portland, Oregon.
*His major is going to be nutrition and plans to become a dietitian.
*Steven Nguyen plans to go to Evergreen Valley College from 2018 to 2020 and go transfer to San Jose State University in 2021 to 2022.
*Nguyen's last performances was on April 20th, 2018 when he performed Multicultural Rally 2018 for 3 Shows and his second and last Multicultural show.
* On May 9th, 2018, Nguyen was honored with the Leadership Award for being the first male student to do it for 4 years.
*Since 2016 to now, Nguyen holds the record of the most wins as People's Choice Male Champion for 2016,2017.and 2018. (Nguyen won about 3 in a row.)
*Nguyen graduated from Mt Pleasant High School on May 22nd, 2018.
*Nguyen's college that he'll attend is Evergreen Valley College and in the Fall of 2020, he will transfer to San Jose State University
* Nguyen's major is nutrition or theater.
*Nguyen's weight is 131 lbs.
*Nguyen's diet is:
Morning: 1-2 Cups of Coffee, Vitamins, and Protein Shake.
Afternoon: Protein Shake, Suja Uber Greens Juice, and Apples or Blackberries and carrots.
Evening: Slice of toast and Casein Protein
Before bed: Trail mix (without candy) and Sparkling Water, Casein Protein
On September 7th, 2018, Steven Nguyen worked his 30th Varsity Football Home Game vs Gunderson
at the Mt Pleasant High School Stadium for 4 years. He plans to work a total of 50 Varsity Football Games
as his wish and dream.

​*MORE TO ADD SOON!!!

​
Powered by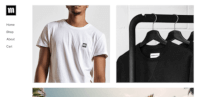 Create your own unique website with customizable templates.